I have made one experimental update for StLinkP application. It was made by request of one user.
He ask to add possibility to work with several St-Link connected to mobile device same time.
So I have made such version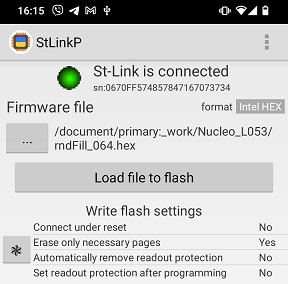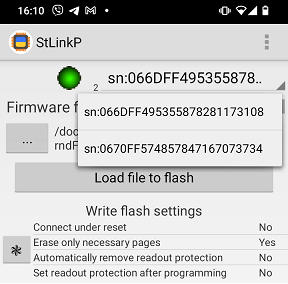 I am in no rush to public this update on GooglePlay market.
But you can download APK from this site by link
Download StLinkP APK version 0.77 multi