Introduction
Robotell CAN bus Analyzer is android application for monitoring activity on CAN bus. For connecting a mobile device with CAN bus the Robotell Usb-to-CAN adapter is used.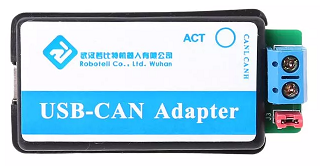 Unpublished versions
Some versions I cannot public on GooglePlay market by some reasons. So I make possibility to load its from this page.
- bitrates 33kbaud and 95kbaud were added