New release of the application StLinkP is published on GooglePlay.
Support of Stm32F2 series is added.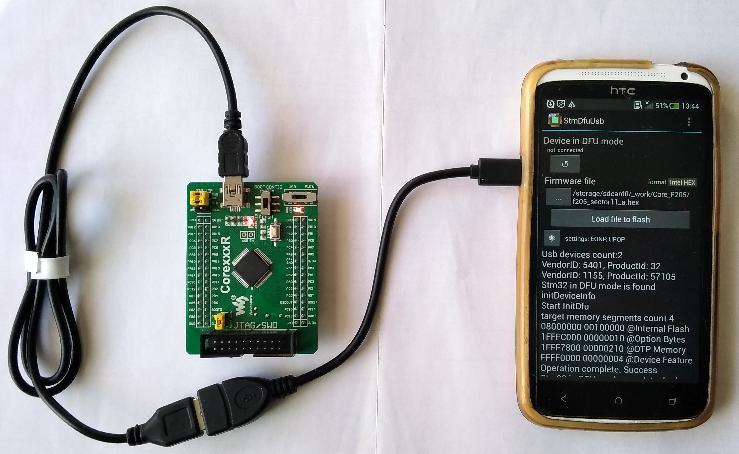 Phone connected with board Core205R
For debugging of the application I used board Core205R from company Waveshare with controller Stm32F205RBT6.
The board was purchased with funds from donations which users had done into StLinkP application.
So if you desire that the support of some stm32 series will be added as soon as possible then make donation and vote for series you need on the page of StLInkP application. Or just connect with me via my contacts.