New release of the application StLinkP is published on GooglePlay.
The new feature is added. It is SWO monitor.
For opening the activity of SWO monitor you should select the applropriated point of main application menu.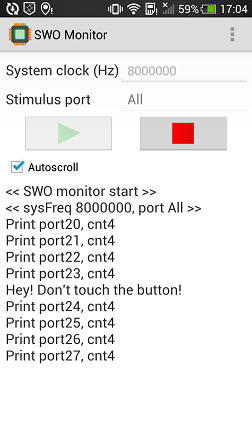 SWO monitor activity
Now if in your application is realized the sending of debug messages via serial wire output (SWO) then you can monitor it on the screen of you mobile device. Also you can easy to share the collected information with any person you need via communication channels of your phone.